Please use the "Back" button on your browser to return to the prior page
S/Sgt Walter H. Osika- 8th Air Force, 457th Bomber Group, 749th Squadron
B-17 Tail Gunner






Patches (L-R): Army Air Force Insignia, Flight Cadet, Thunderbird Field #2, Second Army Air Force, Eigth Army Air Force.

Note From Mr Oskia on the Thunderbird Field Patch: This patch is from Thunderbird Field in Scottsdale Arizona. This was refered to as Thunderbird Field 2, as there were two Thunderbird Fields. Number 1 was the Main field and that's where they trained British and Chinese Cadets. This patch was worn by air cadets.
| | |
| --- | --- |
| S/Sgt Walt Osika | Goldfish Club Membership card and patch (lower left) |
| | |
| --- | --- |
| S/Sgt Osika and friend in training | S/Sgt Osika as a cadet |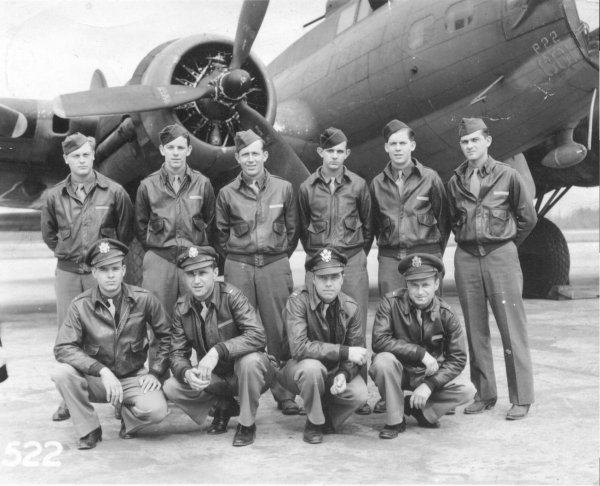 Kneeling (L-R):  Piloy Harry Stafford, Co-Pilot Bernard Yarorsky, Navigator Arthur Flach, Bombardier Anthony Wodek,
Standing (L-R): Engineer Douglas Naylor, Waist Gunner Frank Craven, Waist Gunner Jean Dubios, Radio Operator Virgil Hook, Ball Turrent Gunner Robert Ridge, Tail Gunner Walt Osika

S/Sgt Osika in uniform
Missions in 1944

April 27 &nbsp&nbsp Nancy, France
April 29 &nbsp&nbsp Berlin
May 4 &nbsp&nbsp Bergen, Holland
May 7 &nbsp&nbsp Berlin
May 9 &nbsp&nbsp Luxemberg
May 20 &nbsp&nbsp Airfield in Paris
May 24 &nbsp&nbsp Berlin this is the mission we had to ditch
June 12 &nbsp&nbsp Vitori, France
June 22 &nbsp&nbsp Roen, France
July 12 &nbsp&nbsp Munich
July 20 &nbsp&nbsp Leipzig
Aug 6 &nbsp&nbsp Berlin
Aug 18 &nbsp&nbsp Stuttgard
Aug 18 &nbsp&nbsp Peenamunde
Sept 17 &nbsp&nbsp Albert canal Holland

I also know we went to Cologne, Germany and Brunswick, Germany but I don't know the dates.




Left, S/Sgt Osika and the former Peg Harlock on their wedding day Feb 10, 1945.

Above, Peg and Walt on their 50th wedding anniversary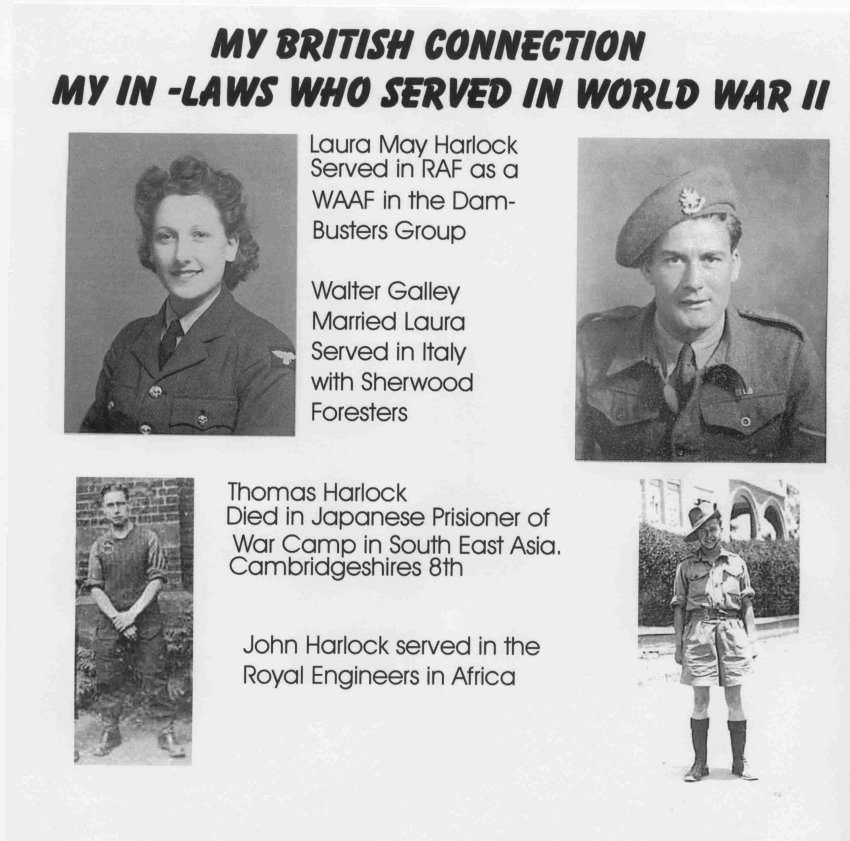 All electronic scans remain the copyright © of Bob Schwartz or the specific contributors and cannot be reproduced by either digital, electronic, electrostatic or lithographic or by any other means without expressed permission from the originator of the web site or its contributors.
Aviation Wings and Badges of the World Wars