Please use the "Back" button on your browser to return to the prior page
Lt. Col. Donald Burch - 7th Fighter Squadron, Chinese American Composite Wing
All material and photos graciously supplied by Lt. Col. Burch's granddaughter Ashley Rae Naumann
Captain Don Burch, shot down in a P-40 by ground fire at Yellow River Bridge on Sept. 21, 1944. The group as well as other prisoners were sent from the Shanghai area by train to Peking, Mukden and down to Korea where they boarded a ship to Japan on June 28, 1945 and eventually ended up at Sapporo after a long train ride across the whole island of Honshu. The 12 American pilots now refered to themselves as "The Diddled Dozen." (The photo at the bottom of the page is the 12 POWs known as "The Diddled Dozen") On August 15, 1945 they were informed of the surrender and the Japanese were told that they should remain where they were for pickup. About 3 days later a B-29 dropped a message to the men and supplies followed. The Japanese now took care to make conditions better and they got a variety of food and charcoal to cook things themselves, even beer and sake arrived. They got to bathe at a local bath house. They received a little pay for the weeding of a potato patch they had done. Some Swiss Red Cross reps arrived to check on them, and some other American and British prisoners were brought to their camp. On Sept. 11 they were taken by bus to an air strip and flown out of Sapporo to Okinawa and then Manila. They were sent back to the US by "Slow Boat" to San Francisco and sent to Letterman Hospital for deworming, shots, etc.



Chinese pilot wing worn by Lt. Col. Burch as a member of the 7th FS, CACW
| | |
| --- | --- |
| | |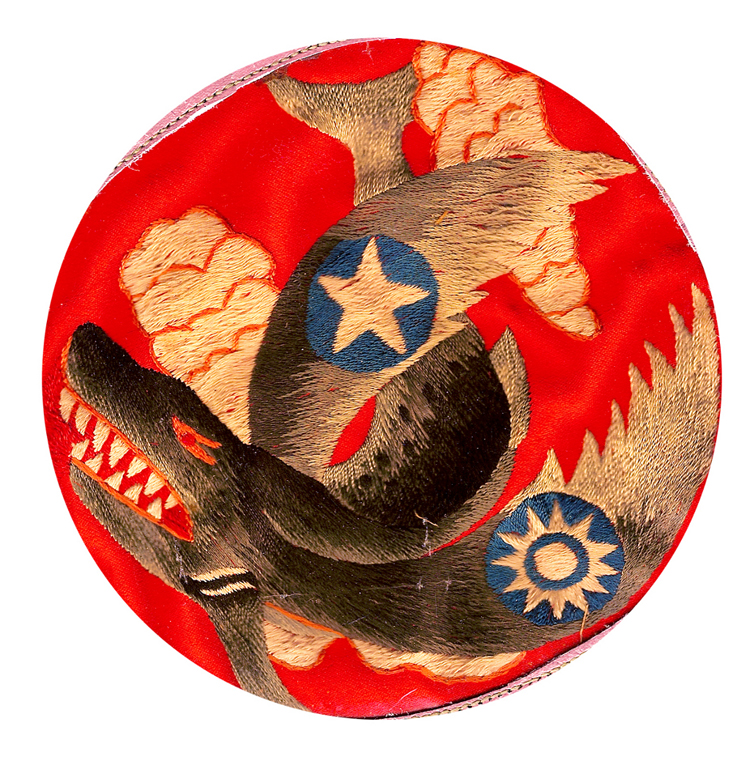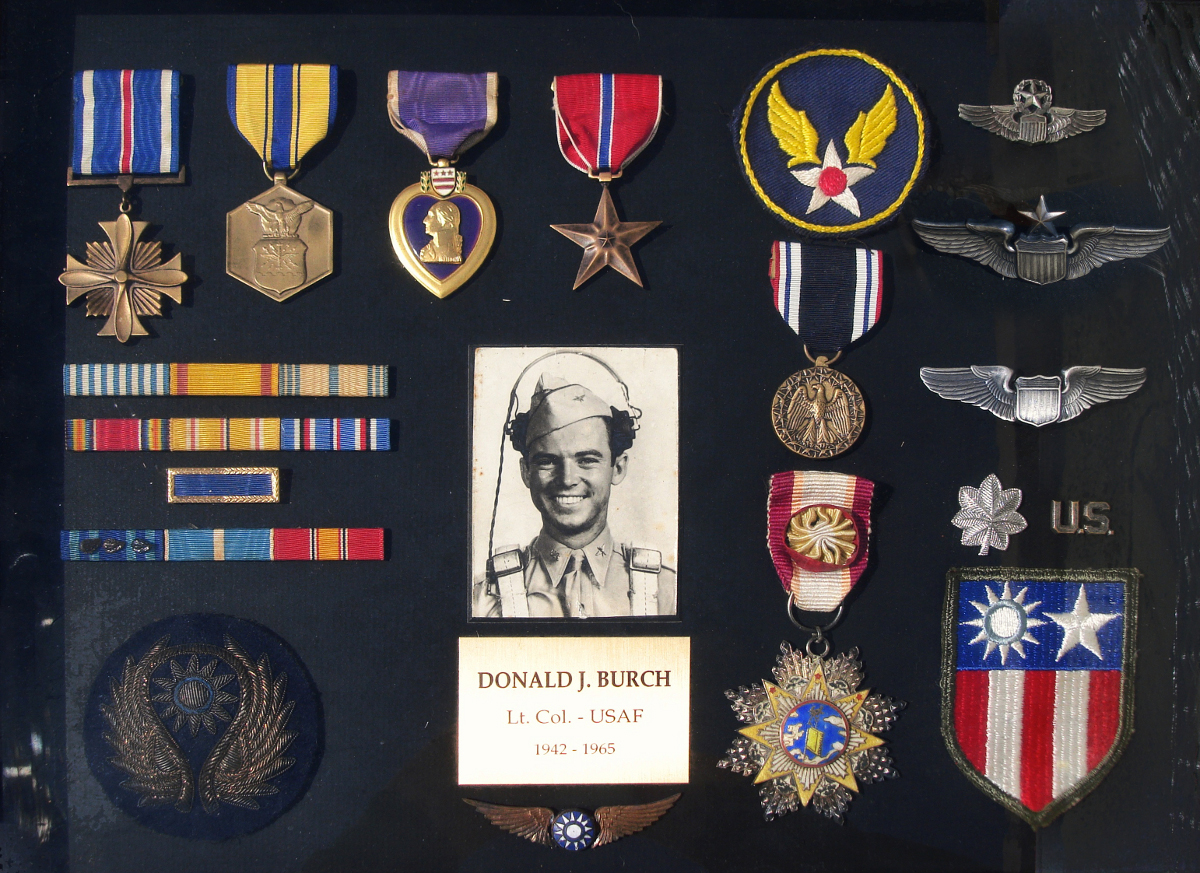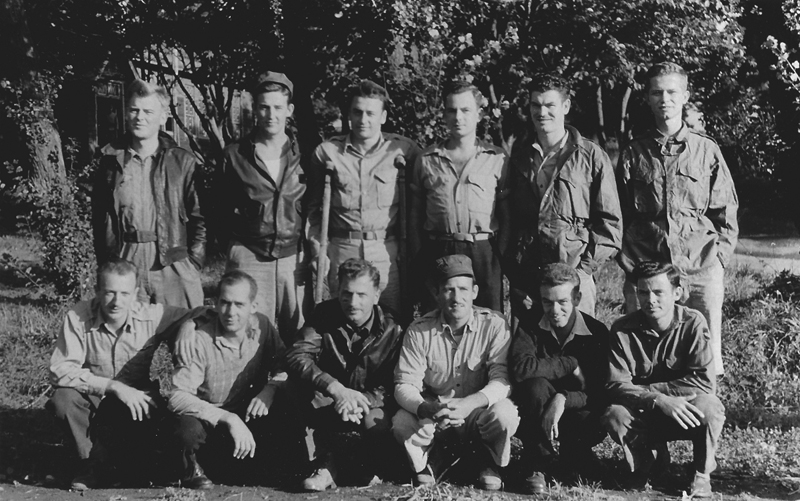 "The Diddled Dozen" - Lt. Col. Burch is on the far right in the front row.
All electronic scans remain the copyright © of Bob Schwartz or the specific contributors and cannot be reproduced by either digital, electronic, electrostatic or lithographic or by any other means without expressed permission from the originator of the web site or its contributors.
Aviation Wings and Badges of the World Wars